Troutbeck Roman Camps – Cumbria
At Troutbeck are three Roman marching camps and a small fort. This could be either a training camp or signs of three campaigns and a later fort.
Unfortunately, as with most marching camps, only tantalising glimpses of the earthworks remain, so much so, that we have been unable to get images of the earthworks of the largest camp (D).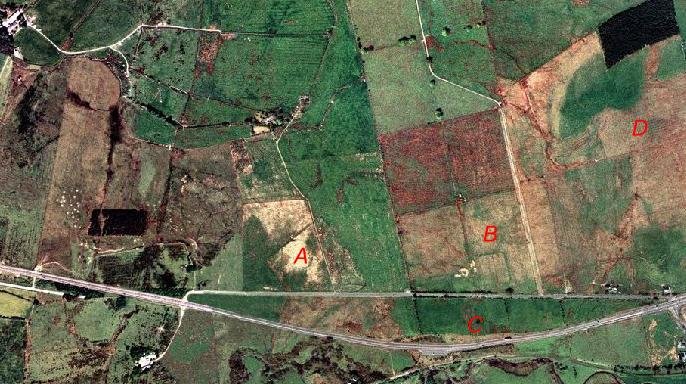 Air view from Multimap.com. A is within the area of the first camp, the second camp is below B, the fort is to the left of C, and the D is within the area of the third and largest camp.
Images from Camp A
Part of the eastern rampart.
The southern rampart.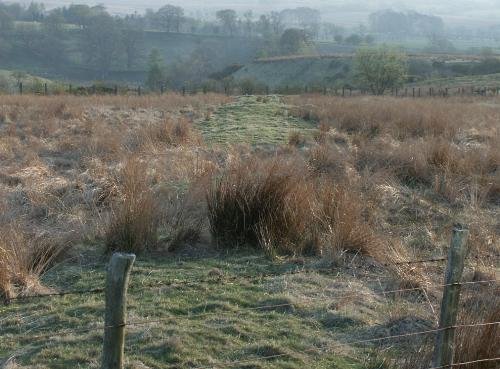 Another view of the southern Rampart.
Images from Camp B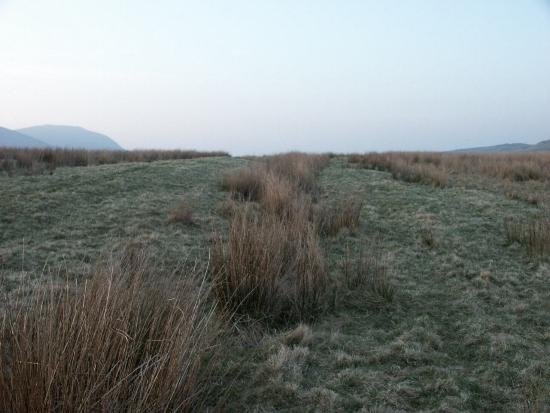 Part of the eastern rampart. Although very much flattened, these seemed to be multiple rampart and ditch in construction, which is out of keeping with typical camp design. This is marked as a camp on the 50,000 scale OS map.
Images from the fort (C)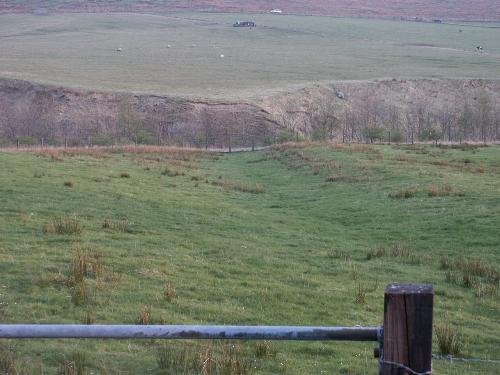 This is the eastern rampart of the fort.