Site Details:
The fort at Piercebridge guarded access to the Main north-south crossing of the River Tees in Roman times, a sizeable vicus grew up on it's eastern side towards the earliest crossing point.
Plan of the fort at Piercebridge
The 1850's OS map of Piercebridge, which was built on top of the Roman fort. To the east the area known as the "Tofts" was the location of the vicus.
The Roman face jug found during excavations at the fort.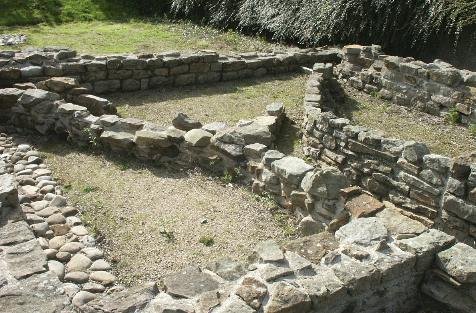 Site Gallery
Gallery Empty